10,600-Acre Defence Housing Authority
Multan, Pakistan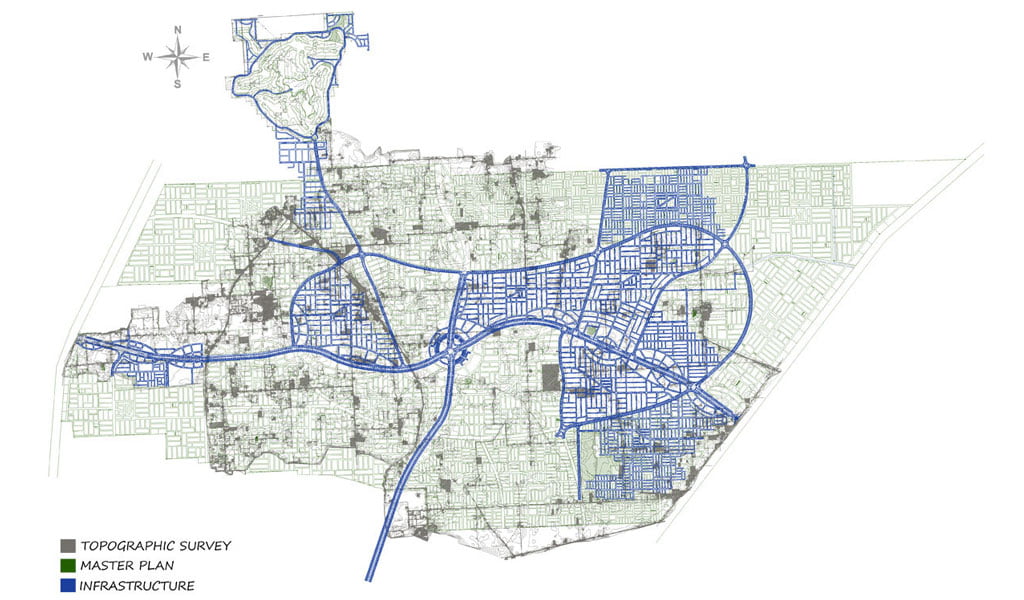 Project Description
DHA Multan is a major residential project planned on 10,600 acres of land. This self-contained development, comprises multiple phases having high & medium income housing; major commercial & recreational precincts, high-quality infrastructure and amenities. The masterplan also features an exclusive golf community with the country's first 18-hole championship signature golf course, as well as other special projects which include a theme park, an expo, a medical enclave and a major university.
370,000
ESTIMATED POPULATION
2,400 km
TOTAL LENGTH OF ROADS
(SINGLE LANE EQUIVALENT)
Challenges
Staged Construction of pavement structure & sidewalks in utility corridors.
2,400 km Roads Network (Single Lane Equivalent) with 15 km Main  Boulevard (300 ft wide).
900 km Water Supply Network on Gravity Flow.
Gravity-based Drainage & Sewerage Networks.
Stormwater Management by providing Temporary Retention Basins/Water Bodies in parks.
Electrification Network for 680 MW (estimated demand).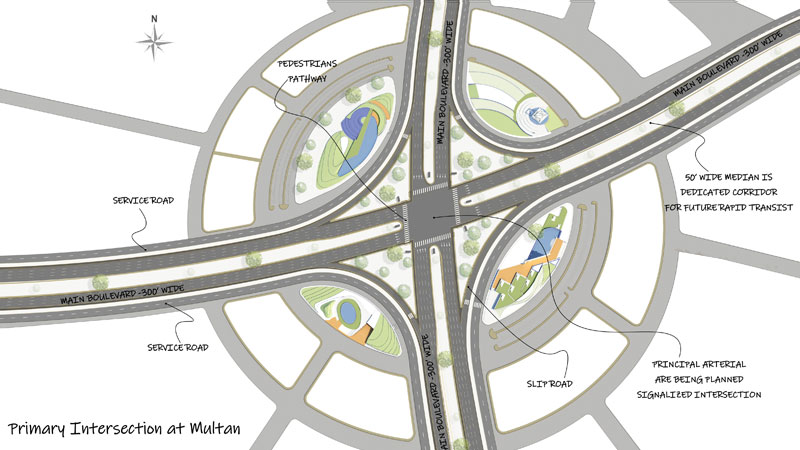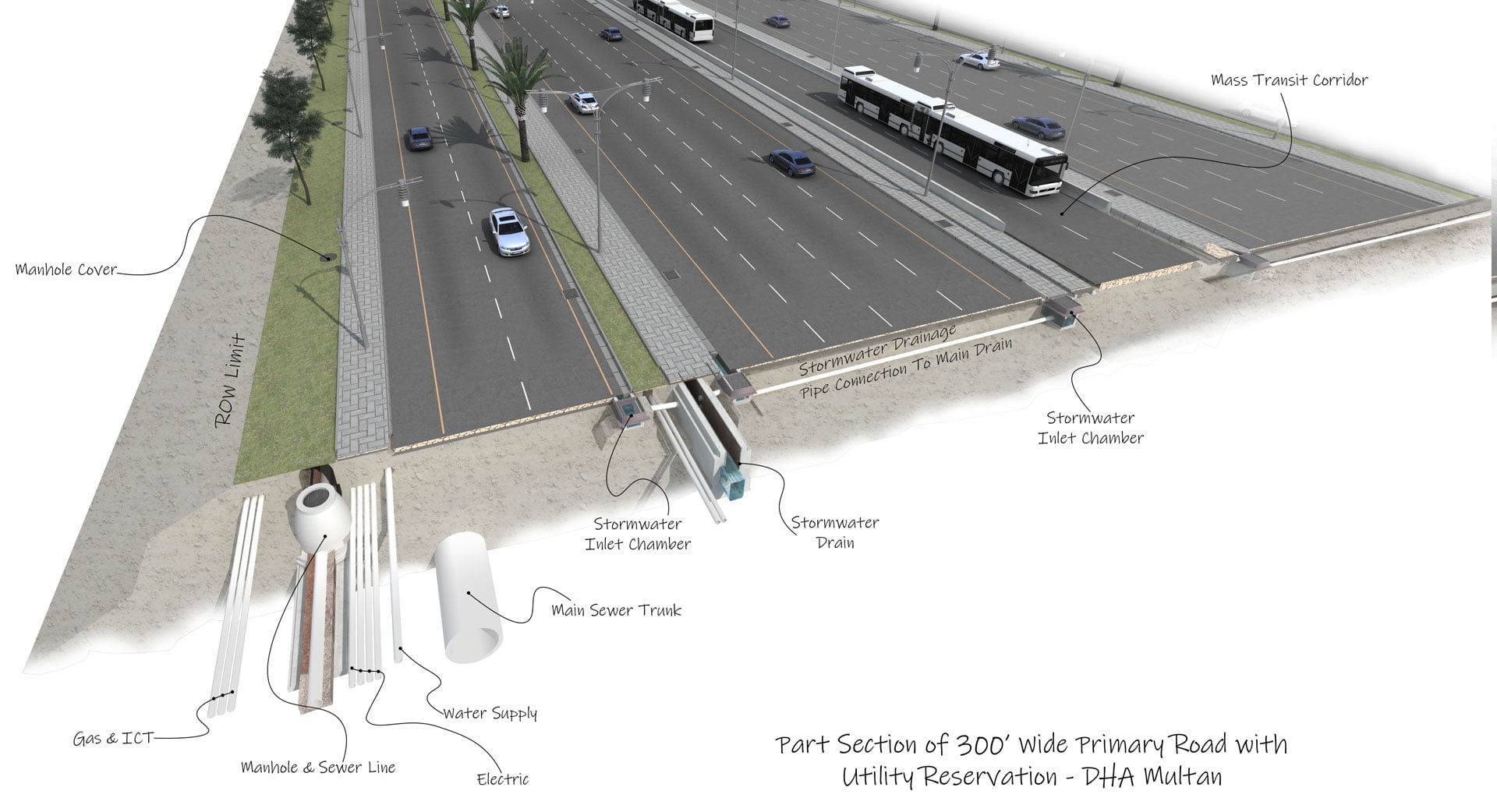 Our Services
Road Network Design
Water Supply & Sewerage Networks
Stormwater Management
Landscape Irrigation
Electrification Network