1,900-Acre Naval Anchorage Gwadar
Gwadar, Pakistan
Project Description
Naval Anchorage Gwadar is a major Suburban Development spanning over an area of about 1,900 acres. The project is envisaged to be an exclusive, self-contained, gated and sustainable residential enclave, offering products/plots of varying sizes. The residential plots are complemented by commercial parcels which are planned along the main roads and within a central nucleus/markaz. High-quality infrastructure and amenities are planned to ensure modern living in a sustainable environment.
66,000
ESTIMATED POPULATION
340 km
TOTAL LENGTH OF ROADS
(SINGLE LANE EQUIVALENT)
Challenges
Low-lying basin vulnerable to flash floods.
Meandering water channel traversed the original site.
Channel width reduced from 700 meter to 250 meter.
Area recovered from Nala is 226 Acres.
Staged Construction (realizing gradual population growth).
340 km Roads Network (Single Lane Equivalent) with 12 km Major Roads.
The Nala Training Works completed by undertaking detailed hydrological studies.
Water from the terrain along Makran Coastal Highway was channeled through Culverts to the Main Nala and ultimately to the Arabian Sea.
Iconic Entrance Gate.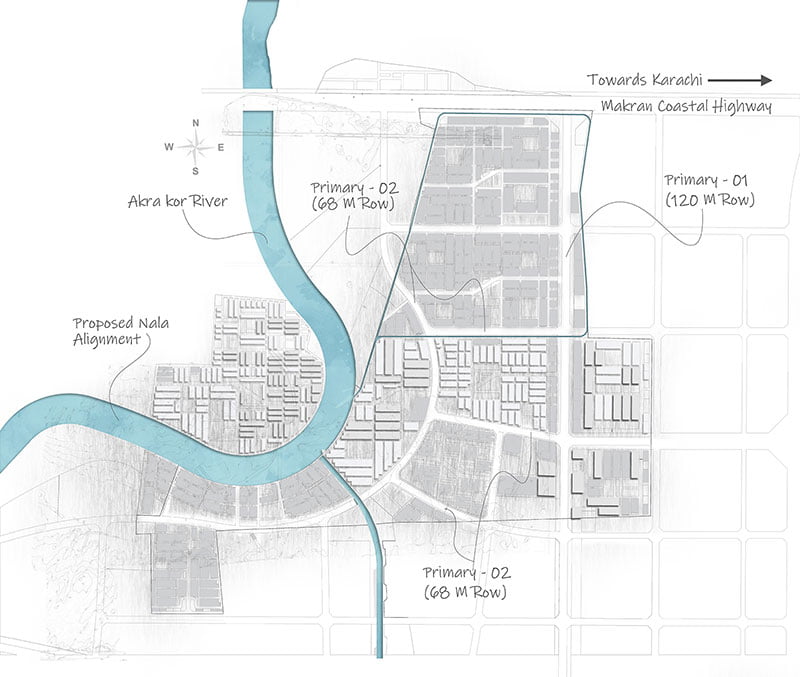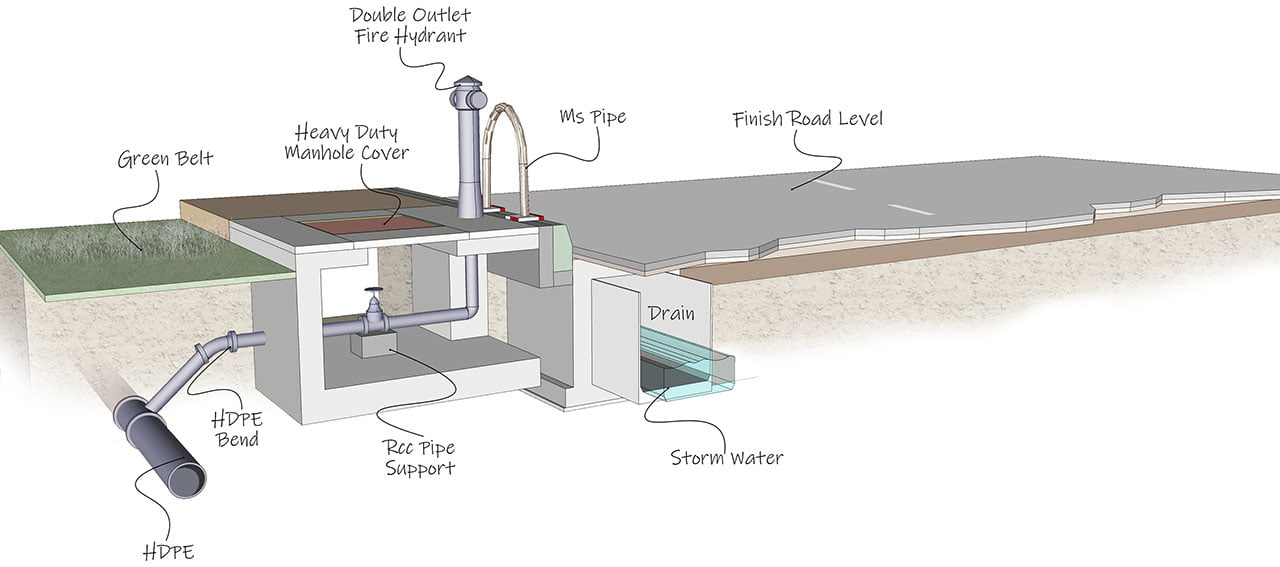 Our Services
Road Network Design
Stormwater Management
Water Supply & Sewerage Networks
Retaining Structure + Protection Works
Building Engineering Services
Electrification Network