Emaar Oceanfront
Karachi Pakistan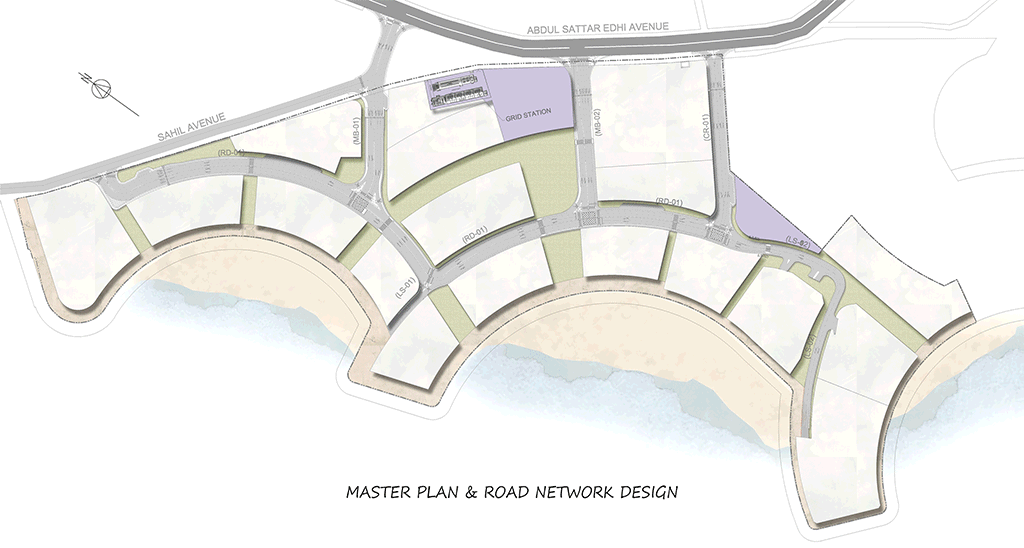 Project Description
The sea-front mixed-use development spanning over 75 acres comprises about 30 high-rise towers which include a five star hotel, residential towers, serviced apartments, office, retail, recreational and other related functions. The building skyline has been strategically planned to ensure spectacular panoramic views of the Arabian Sea and surrounding cityscape. This high-density development is supported with luxurious amenities and open landscaped areas which have been purposefully planned into the master plan to provide breathing spaces and exclusive access to a boardwalk and the beaches.
25,000
ESTIMATED POPULATION
Waterfront
HIGH RISE DEVELOPMENT
Challenges
Phased Infrastructure Development.
Optimization of Roads & Utility Corridors due to high FAR.
Traffic Planning for estimated 25,000 cars.
Integrated Infrastructure for Landscape Irrigation.
External Fire Fighting.
High Density Upscale Development
Planning of utility corridors due to limited ROW.
Amalgamation of revised Infrastructure plan with existing/ under construction works.
Infrastructure Utilities including 1.2 MGD RO Plant & 1.0 MGD STP.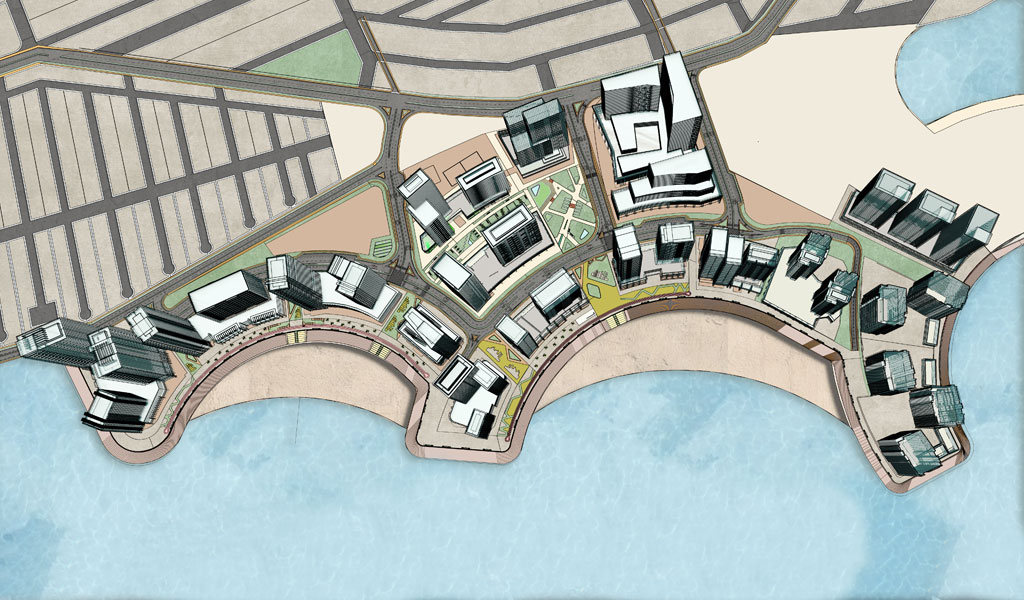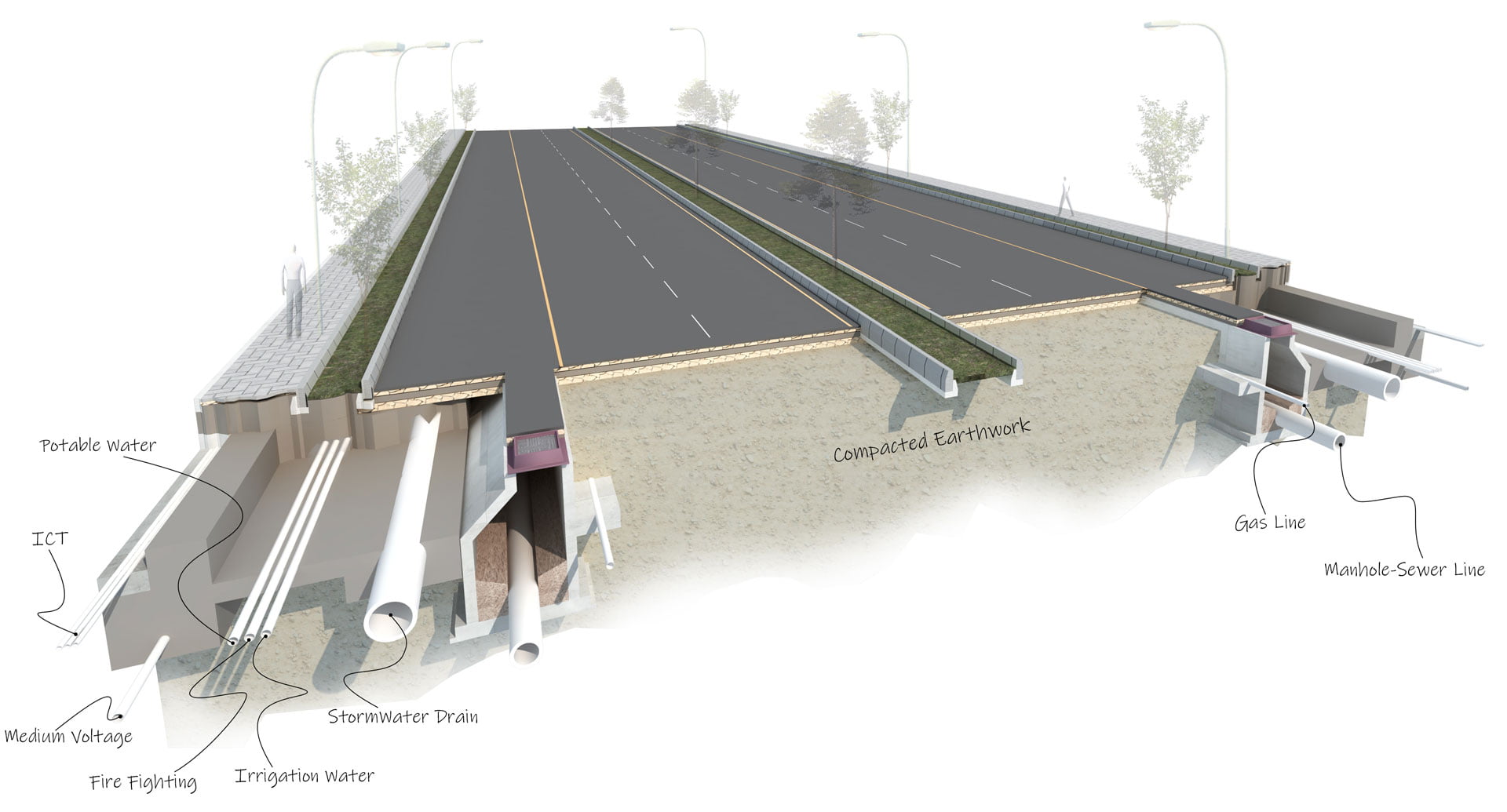 Our Services
Road Network Design
Stormwater Management
Water Supply & Sewerage Networks
Landscape Irrigation
Electrification Network
External Fire Fighting System